Therapy Dogs in the Making
Since both the sire and dam of this litter are registered therapy dogs we felt it was never too soon to start the puppies. Here are some shots taken at the Special Olympics.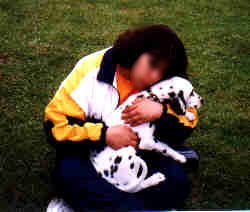 Micheal and new friend.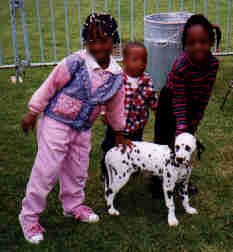 Maggie and trio of new playmates.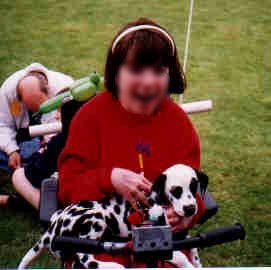 Lucy hitches a ride from a new buddy.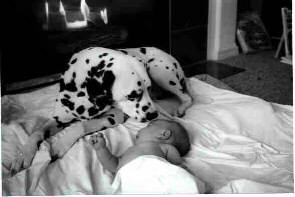 This is a photo of Cappi...Frances's littermate and his brand new baby "brother". Dalmatians with CORRECT temperament ARE good with children.
| Home |