NEWLEY and FRANCES PUPPIES AT 12 WEEKS
Micheal is developing into an extremely handsome young man. The third picture shows his leap off the table once he thought he had been photographed enough.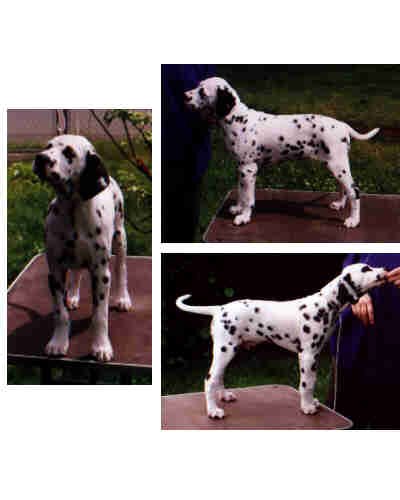 Maggie (the puppy formerly known as Shirle) is growing up to be just what we wanted in a bitch.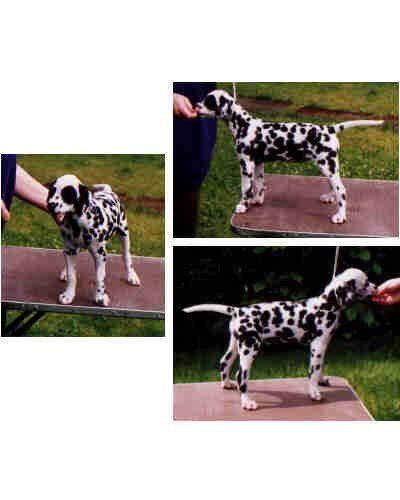 Lucy is an incredibly adorable pet. The home she had been promised to was unable to take her so she is still available to a carefully approved home. E-mail us for info.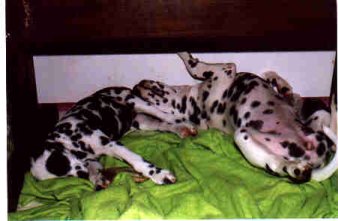 The pups feel modeling may be a tough career choice. A photo shoot just wipes them out.
Their sister Sally (the puppy formerly known as Bertie) is in her new home with Nancy Kramer in AL. Watch for her at shows in the Southeast. We'll try to get some new pictures of her too.
| Home |